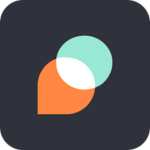 FITELO is a unit of No guilt Fitness and Nutrition India Private Limited, which helps you take the healthier route by eating right, enjoying the little treats, and staying active while enthusiastically keeping up with your day to day routine.

FITELO's social media handle has crossed 350k followers and a client base of 10,000+ around 15+ countries around the globe.

How is FITELO any different from the other weight management apps?

FITELO is a lot more than just weight loss. We believe in sustainable weight loss i.e. adopting an approach for our clients that they can follow all through their life.

We promote a healthy lifestyle, which stands on the shoulders of optimum nutrition, adequate exercise, good sleep patterns, and a relaxed mindset.
OZOSOFT is a reputed Web & Software development company in Guwahati with special focus on web, mobile apps and educational sectors. The employees at OZOSOFT work hard to provide innovative, cutting-edge solutions to our clients.
We have a passionate team that enjoys what they do. They are committed to providing the best for our clients. Our clients satisfaction matters so we provide premium quality and deliver on time services because we care about their success and ours.
In our company, we typically work with clients in the following ways:
Identifying their IT needs and requirements: We start by understanding the client's business goals, current IT infrastructure, and any challenges they are facing. This helps us develop a tailored solution that addresses their specific needs and requirements.
Proposing a solution: Based on our understanding of the client's requirements, we develop a comprehensive solution that includes the technologies, services, and resources needed to meet their objectives. This proposal outlines the scope of work, timeline, budget, and any other important details.
Implementing the solution: Once the proposal is approved, we begin implementing the solution. This may involve installing new software or hardware, configuring systems, providing training, and integrating the solution with the client's existing IT infrastructure.
Ongoing support and maintenance: After the solution is implemented, we provide ongoing support and maintenance to ensure that the technology is running smoothly and meeting the client's needs. This may include regular updates and upgrades, technical support, and monitoring to prevent and resolve any issues.
Overall, our goal is to work closely with clients to understand their needs and provide solutions that help them achieve their business objectives in the long run.